New mentoring scheme launched by The Fair List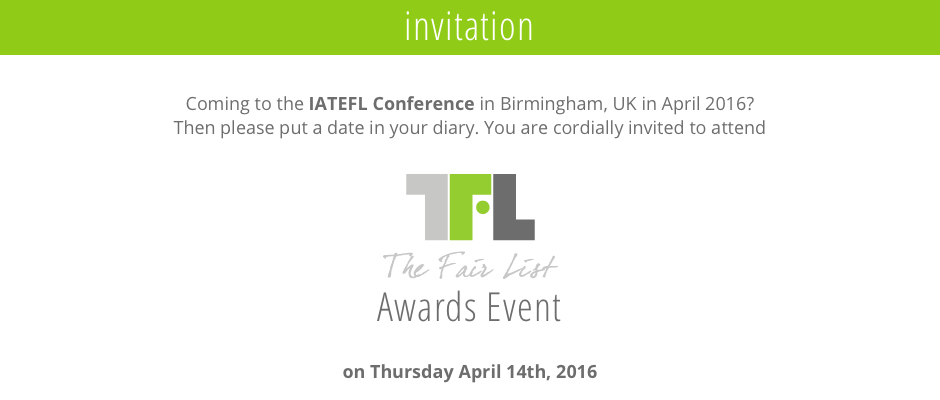 FREE MATERIAL
'A checklist for organising conferences'
by Marjorie Rosenberg
from The Teacher Trainer Journal Vol. 19 No.1 2005.
'A checklist for organising and running a teachers' workshop'
by The January Trainers
from The Teacher Trainer Journal Vol. 22 No.2 2008.
'Tips on how to give a presentation at an international conference'
by Catherine Walter
LATEST BLOG POSTS –
View all

The Fair List
has an annual awards and awareness raising event. This is usually held at the IATEFL international conference in the UK in the Spring of each year. We have the rich web site that you are currently reading. On it there is a useful webinar about giving a plenary talk. All of thi …
(read more…)

Lots of us in the EFL/TESOL world give talks for love rather than money. So I found it interesting to come across an organisation with a rather more 'high end' approach. I found the
…
(read more…)
How often do you attend ELT events in the UK as a speaker or participant?
What do you notice about the range of speakers and presenters?